Isolerade PU Slat Rolling Shutters Machine
pu lucka dörr, kan du berätta från sitt namn.Det är med pu, så kan vara anti brand.Our pu lucka dörrmaskinen består av dubbelhöra decoiler, huvudformning, pu isolering.
Vilken längd som helst kan göras som din förfrågan, med serovmotorer utan stoppskärningssystem.
specialiserad tillverkare av takplattformningsmaskin, takformningsmaskin, olika konstruktioner kan anpassas som din begäran.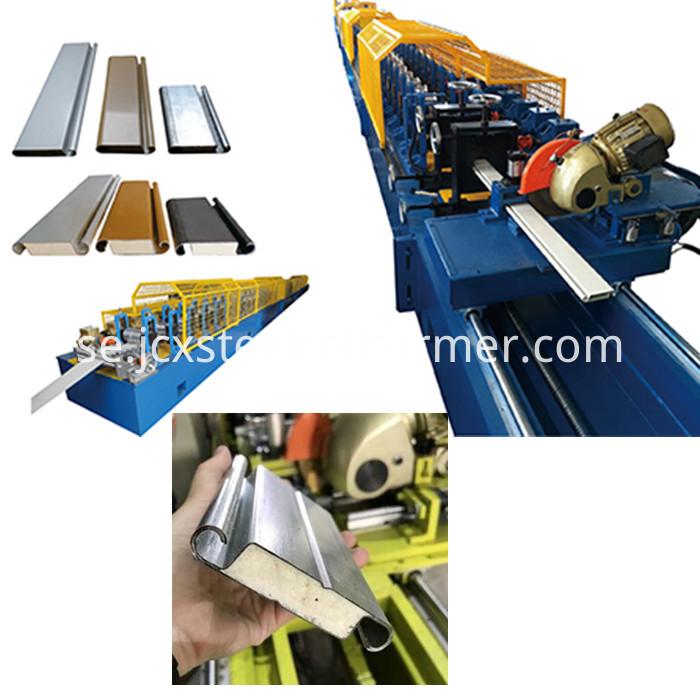 Windows och dörrar skumisolerade fönsterluckor slat maskinparametrar:
Modell (för Windows): 37mm; 39mm; 42mm; 45 mm (platt), 55 mm
Modell (för dörrar): 77mm; 90mm; 95mm; 98mm; 100mm

COMPLETE LINE LAYOUT of shutter door machine
Double head un-coiler ----- feeder guide --- roll forming -Heating device-- --PU Injection -roll forming - keep heating box --- ---- Pneumatic punching hole ------PLC control --- Flying saw cutting unit --- 6 meters roller run out table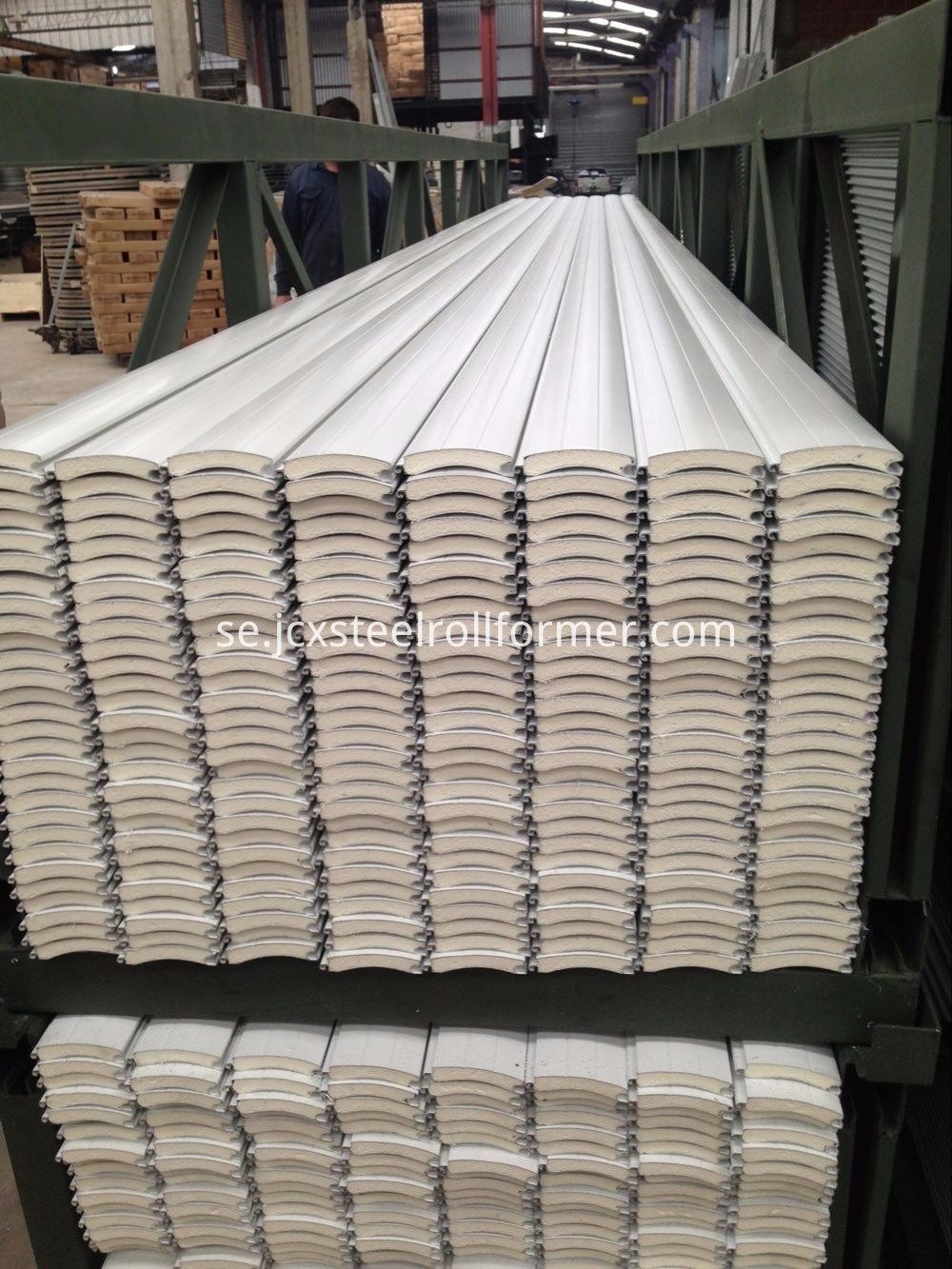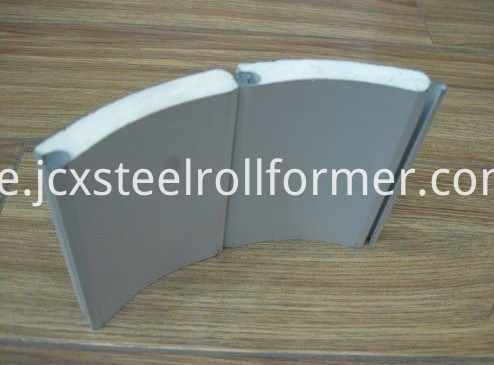 COMPONENT OF pu insluated dörrformningsmaskin:
Dubbelhuvud un-coiler: 2 ton kapacitet manuellt en / enhet
Huvudram för att bilda maskin en / enhet
Dra åt del 1 / enhet
Pneumatisk flygsågmaskin en / enhet
Enkel rullstaplar 6 meter en / enhet
PLC-system: En / enhet
8. PU-skuminjektionsmaskin: En / set
Specifikation för skummaskin:
1. Motoreffekt: totalt 5,5 KW; 380V; 50 / 60Hz Kina varumärke
2. Blandningshuvudet med ett reservdelar ingår
3. Blandning av pumpkvantitet: 8g / sekund
4. Densitet: 70 ~ 80 kg / m3
5. Blandningstyp: mekanisk och automatisk
6. Tvätt: Automatisk
7. Tankvolym: 50 kg / tank. Både Poly och ISO
8. Skummaskinens märke: GREAT WALL.
Produktkategorier : Roller Shutter Dörr Roll Forming Machine > 76 PU Isolerad Grav Dörrformning Machine